Hi! Friends, In Computer Tips & Tricks section, Today we are going to discuss about How to permanently delete files & folders in computer or in windows computer.
Here , we are going to explain step by step with help of screenshot, and also tutorial video is available of it, you can also watch it for better understanding.
So, let's start now……
how to permanently delete files & folders in Computer? youtube Video
how to permanently delete files & folders in Computer? (Step by Step Demonstration)
Step 1 Download App : First of all, you have to download an application for performing this task.
Eraser is one of the most popular free secure deletion Application. this app allows you to securely and completely delete files and folders so that they are no longer recoverable. You can download Eraser here:  https://eraser.heidi.ie/download/
Eraser works by overwriting your data with random patterns (junk files) repetitively until the data is so scrambled that the original patterns are no longer able to be retrieved.
Step 2 Right click on file or folder that you want to delete : Locate your file or folder and than right click on it. and choose Eraser->Erase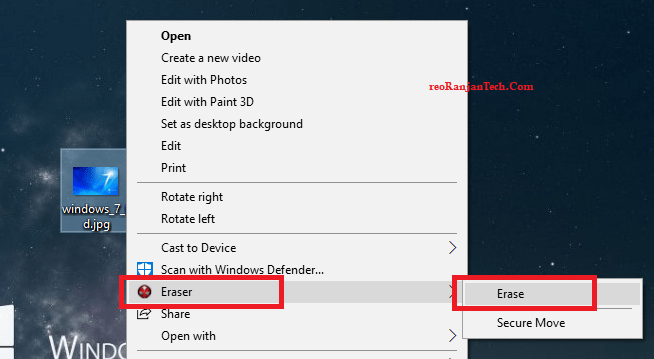 Now , The erase task will be immediately executed. When done, a pop-up window will appear to let you know that the task has been completed and that your selected files have been securely and permanently erased.

You can also click on options -> "Erase on Restart," which will not erase the file immediately but will do so the next time you restart your computer.
Step 2 (In Another Way): Open Eraser App , on the top click on arrow and than select new task(refer below screenshot).

Now , a window is appear in that click on "Add data".
Now , browse and select file or folder that you want to delete. and than click on Ok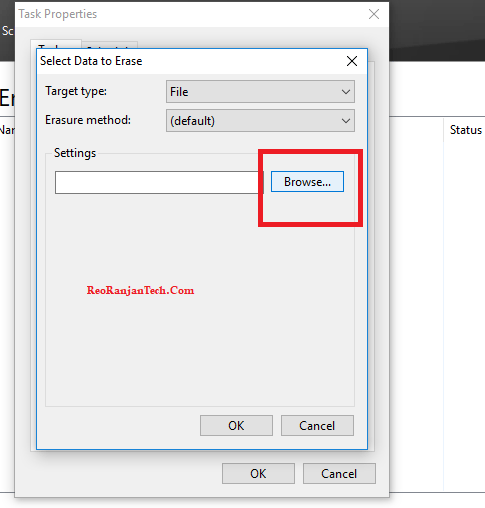 After performing above steps, in Eraser window your selected file or folder is now appear , right click on it and then select 'Run Now'.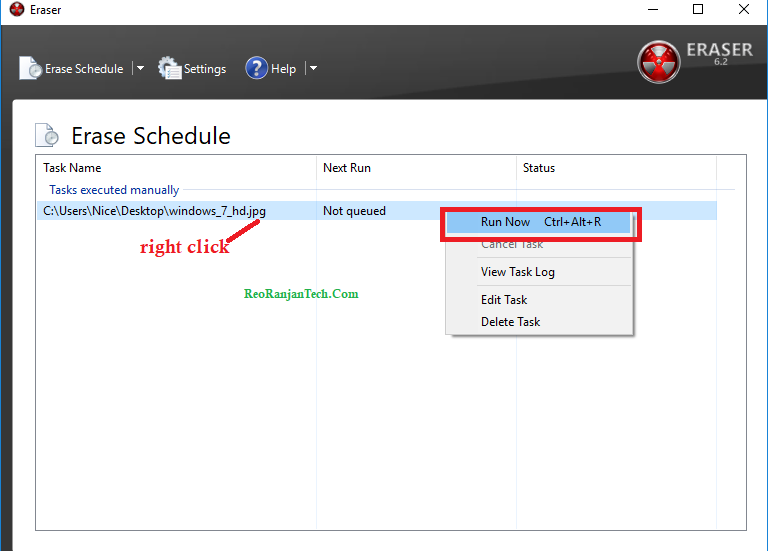 Now , your file is successfully deleted permanently.
Thank You!!!
Share with your Friends
Subscribe our youtube channel RKR Knowledge for more programmetic, tech related ,interesting topics , computer tips & tricks , smartphone tips & tricks
How to permanently delete Files & Folders in Computer ? | Computer tricks